Thursday 20th February 2020
Travel Blogs & Comments of the moment
Portugal, Alentejo Coast - February 2020 "Everything was exceptional. We were not expecting the accommodation to be as lovely as it was with little extras like flowers and herbs and a coffee making machine!! Claudia was a beautifully attentive host. Can't fault anything about this trip. The girls (11 and 17) loved this too"
"Glorious scenery; well cared for horses with good responses and easy to handle; excellent organisation for each day's ride and lunches"..
Argentina, Estancia Los Potreros - January 2020 "I had a blast at Los Pots. Great place and great people but not the usual riding holiday where I lose weight and go camping etc but one where I had to take a firm hold on the dietary intake and I slept in great comfort every night!"
Botswana, Kujwana Camp - November 2019 "The best way to experience the magic of the delta - the horses, the game, the camps and the people made our week with PJ & Barney truly unforgettable with memories to last a lifetime"
Harry Meade (International Event Rider)
Argentina, Estancia La Rosita - October 2019 "What an amazing experience. Words cannot describe. We had a truly fabulous time. Fernando, Willy and the team couldn't do enough for us. They completely dedicated their time to us for the whole 8 days. The riding was second to none, the ponies safe, kind and matched to our individual ability. Plenty of canters and gallops, lots of real cattle work - herding, driving, branding, tagging. Other riding for those less interested in cattle work. The food great and plentiful and hospitality superb. The environment stunning, we saw owls, frogs in abundance and even an alligator. The gauchos were fun, vigilant, accommodating and looked after us so well. We played polo, went swimming with the horses, rode the forest, many acres of grassland and even rode to town and the bar! Were treated to a fish lunch by the river and experienced paleteada as well as a tango lesson. A truly authentic experience which I wouldn't fail to repeat and recommend. Thank you so much to all at Estancia la Rosita"
Botswana, Macatoo Camp - September 2019 "It simply surpassed all our expectations in every respect. The horses, the enthusiasm and professionalism of the guides and the management of the camp were outstanding. We were matched so well to our horses and have some fantastic memories of cantering next to zebra, encountering a leopard at close quarters and tactfully avoiding a herd of buffalo! If we had to pick highlights, then the unexpected champagne lunch in the tree house one day after riding and the evening game drives with their sundowners were right up there! The guides really do go out of their way to share their knowledge and give you the best possible experience. The levels of comfort and attention to detail at the camp were simply outstanding. The food was consistently excellent - it was all just perfect and we didn't want to come home. It really was the experience of a lifetime! We just cant wait to come back!"
Italy - Santa Cristsina - August 2019 "We have recently completed our Ride World Wide stay at Santa Cristina in Italy. I wanted to pass on my sincere thanks to you for organizing it for us. It really is the most magical place. The horses are charming and the ride scenery was breathtaking. All of the staff were so friendly and the food was amazing. We couldn't have asked for a better four days. Thank you again."
TRAVEL BLOGS
*** Check out our Ride World Wide blog page here! ***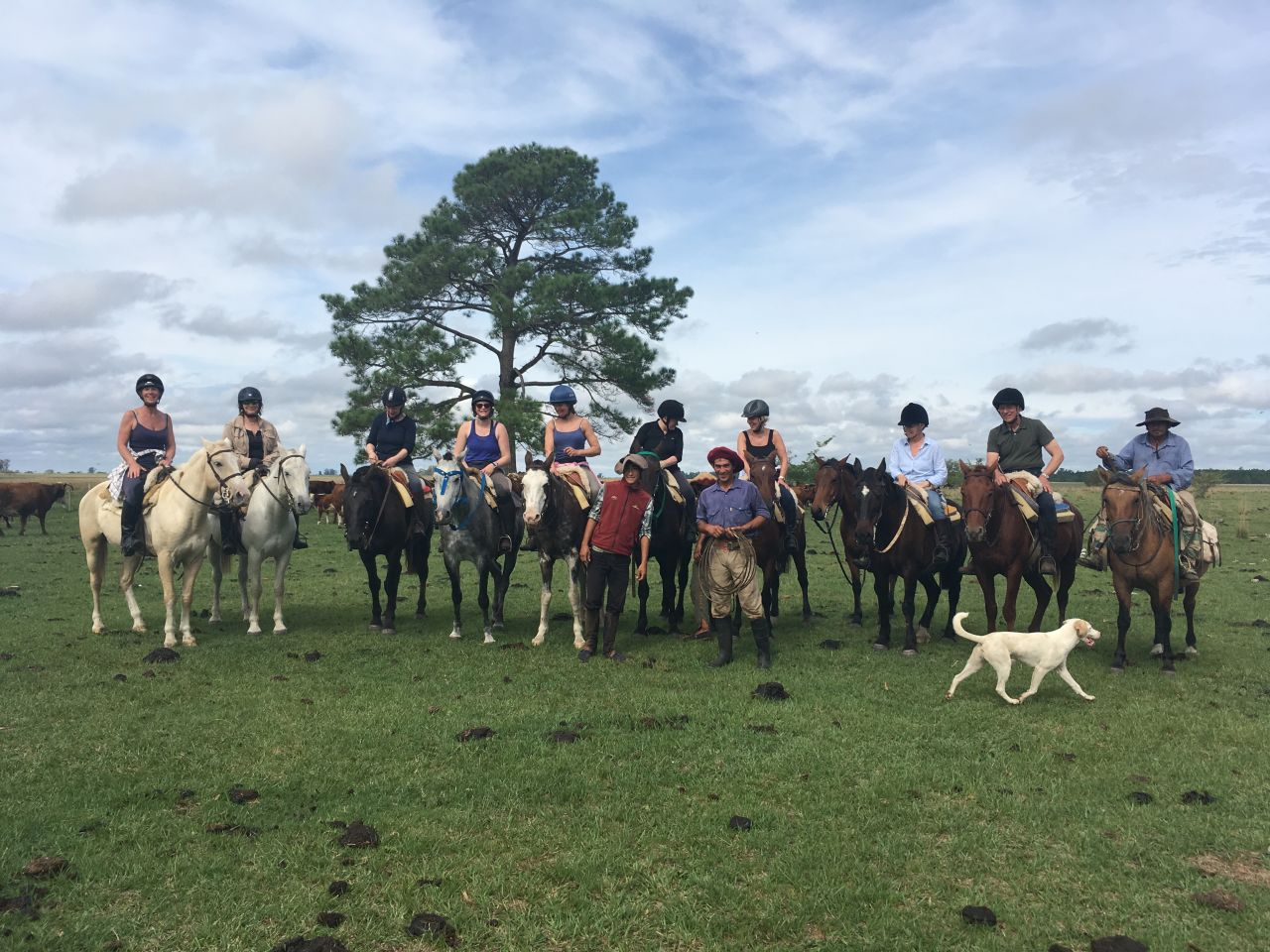 ---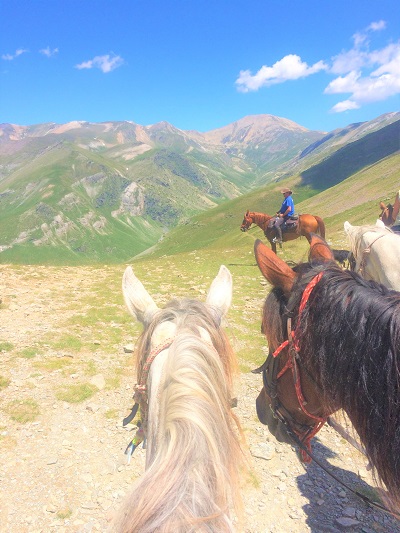 The High Pyrenees with Rosie - July 2017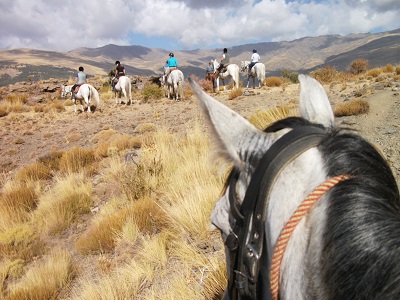 The Sierra Nevada with Louise - October 2016


The Transylvania Ride, Romania with Rosie - April 2016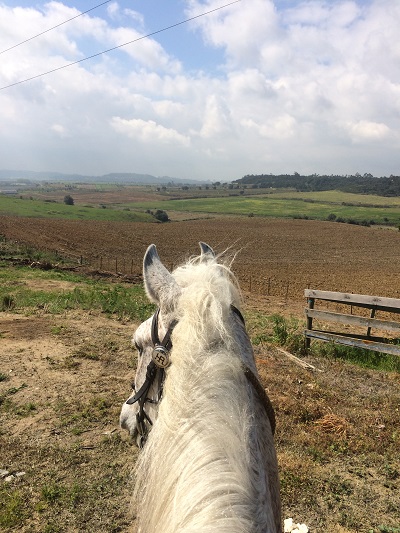 #Touroperatorontour - Rosie's Portuguese Recce - March 2016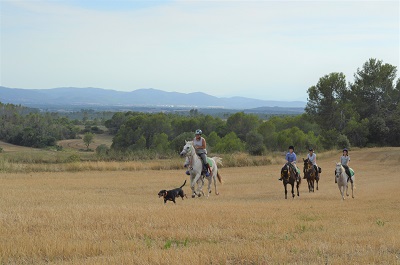 Mad Dogs and English Men in Catalunya - August 2015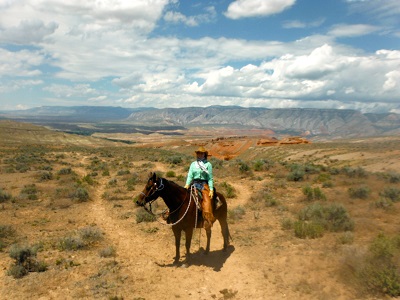 Wyoming, USA with Ruth - June 2015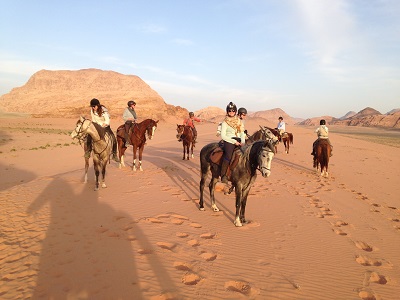 Petra to Wadi Rum, Jordan with Rosie - March 2015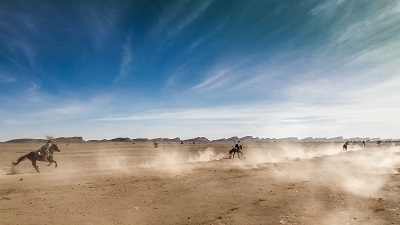 Tata Akka, Morocco with Rosie - November 2014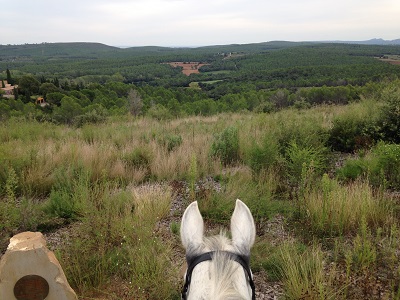 Can Muni, Catalunya with Rosie - September 2014